New York is such a big and lively city that you might remain here for four lifetimes and yet not see all the city has to give. New York is one of the world's leading metropolises for architecture, luxury, entertainment, and theatre. If you wish to stay in New York for studying, deciding what to see and do is the most difficult thing – the options are limitless. People from various ethnic and religious origins are residents of New York. The ability to witness and benefit from so many different people in one location makes studying and working in New York City a truly great experience. So, let's have a look at the top 10 universities in New York that you can have on your list.
Top Universities in New York: Columbia University
Columbia University was established in 1754 as a private college. Its main campus is based in the Morningside Heights area on Manhattan's Upper West Side. The University has three undergraduate schools in New York City –
Columbia College
School of General Studies
Students from at least 50 countries are studying at the Columbia campus. The inclusion of foreign students on campus ensures a broader array of choices, backgrounds, and expertise to contribute to the campus's scope of thinking.
Cornell University
Cornell has 41 Nobel Prize winners on the faculty and retains a culture of truly talented academics, any individual or research will attest to this. With over 4000+ courses available through 7 undergraduate schools, you can study almost everything. Cornell University offers its students a distinguished degree as well as an unwavering contribution to making a meaningful difference in the community. The utterly beautiful Finger Lakes area campus encourages students to really, purely appreciate their time here by enjoying the lovely places of Upstate New York as well as the strangeness of the local neighborhood.
Best Universities in New York: New York University
NYU has been a pioneer in higher education ever since its establishment in 1831, branching out to an emerging middle class, adopting a metropolitan ethos and career outlook, and pursuing a global presence that guides its 19 schools and colleges. With more overseas students and students studying abroad than any other US university, NYU is a global education pioneer, through its degree-granting campuses in Abu Dhabi and Shanghai, as well as 11 study-away sites across the globe. Students at NYU come from almost 133 different countries. More than 50,000 students attend NYU, which makes it one of the biggest private universities in the United States.
University of Rochester
Students enjoy studying here because of the tidy and academically close culture. Once you've accepted the environment, you'll be able to fully appreciate all Rochester has to bring. It is difficult to picture students becoming scholars better at any institution than they are here. With so many extracurricular activities, you might get so busy that you have a full day every day of the week. Students and faculty work together to conduct cutting-edge research in fields ranging from Augmented Reality and Nanofabrication, leveraging advanced technologies.
University at Buffalo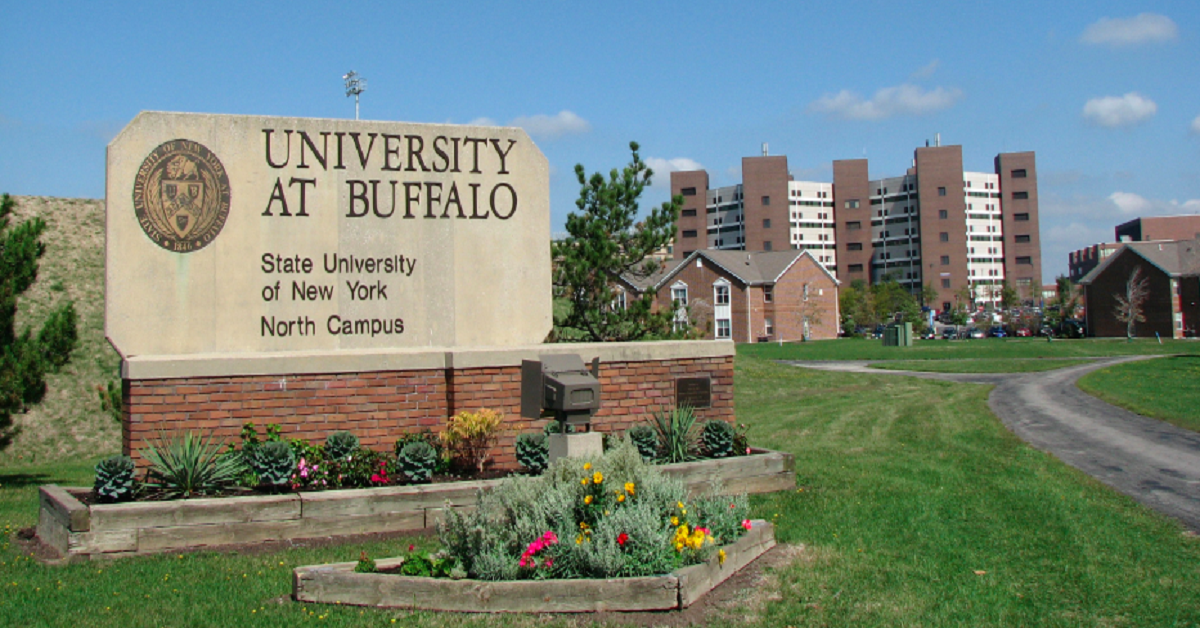 University at Buffalo, State University of New York, established in 1846, is a non-profit public state higher-education college based in the city of Buffalo. The university provides courses and services that contribute to formally accredited higher education degrees such as bachelor's degrees, master's degrees, and doctorate degrees in a variety of fields of study. International students are encouraged to apply for admission. It also offers a library, accommodation, recreation equipment, financial assistance and/or grants, study abroad and exchange schemes, online classes and distance learning options, and support services to students.
Universities in New York: Syracuse University
The university is designed for those who want the classic college life, with a beautiful campus in the center of New York State, a multinational presence, and 150 years of history. The University offers an infinite number of educational options – interdisciplinary fields spanning from social justice and artificial intelligence to energy and the environment provide hands-on learning opportunities that expand viewpoints and train students for future professions. Syracuse University has five award-winning study abroad centers and foreign services in 60 countries from which students can experience life-changing global insights.
Fordham University
Fordham University is a place to learn and develop. It's one of the only schools in New York City where you can get a taste of a conventional college campus. At Fordham, you'll get a comprehensive education in one of the world's greatest cities. One that will sharpen your strengths, broaden your imagination, and train you to welcome and drive progress.
It is a major coeducational higher education university in the United States that is officially associated with the Christian-Catholic faith. Fordham University has classes and programs that contribute to formally accredited higher education degrees such as bachelor's, master's, and doctorate degrees in a variety of fields of research.
Stony Brook University
This 63-year-old US higher-education university has a preferential recruitment program that is focused on entrance tests as well as students' previous academic records and grades. The university provides over 200 undergraduate degrees, 100 master's programs, and 50 doctoral programs. It is ranked 37th by public universities in the United States by U.S. News & World Report. The university has a large foreign student population and is a major medical research center.
Famous Universities in New York: University at Albany
Better education is built on a solid basis of intellectual rigor, which you can find at UAlbany. It is well-known for its comprehensive undergraduate programs, and many of its graduate programs are consistently ranked in the top 50 by the U.S. News & World Report. With a globally renowned faculty, students can plan to open a realm of possibilities for them by studying at the University at Albany.
Binghamton University
With over 30 advanced study centers and institutes, Binghamton University is one of the highest performing colleges in the United States. Binghamton University is a world-class institution that provides students with a comprehensive, interdisciplinary curriculum with an international focus, as well as one of the country's most dynamic research programs.