I am sure you must already know that Manchester is a lively city for students. If you've had any of Greater Manchester's universities shortlisted for your top choice all along, or if you have not been able to find one and all efforts were in vain, then don't lose the patience to hunt for the best! Manchester is the third most inexpensive university city in the UK, lagging behind only Bangor and Nottingham. Manchester is famous in the world for a variety of factors, including its low housing costs, vibrant nightlife, and world-class lecturers. Since, colleges in Manchester have given some of the world's smartest minds, it makes the city a very likeable prospect for international students. Here is a list of the top 5 universities in Manchester.
Universities in Manchester: University of Manchester
The University of Manchester is located in the middle of the city center, surrounded by several parks. The University of Manchester was the first and most illustrious civic university, pushing the boundaries of education through study and teaching. It is well-known for its high academic reputation and specializes in humanities courses such as Philosophy and Linguistics in addition to Science courses. The University of Manchester was ranked 27th in the QS World University Rankings 2020 and 57th in the Times Higher Education 2019. The university has a legacy of the Nobel laureates Niels Bohr, Ernest Rutherford, John Hicks, and A.V Hill.
University of Salford
The University of Salford founded in 1967 is a higher education institution located less than two miles from Manchester's city center in North West England. The university has a reputation of being the best universities in Manchester. Numerous industrial initiatives and creative development programs support the university in its efforts to develop a dynamic education community in Salford and across borders. Apart from athletic facilities, other appealing university amenities include large green spaces, parking lots, peaceful study rooms, and buildings containing high-end academic equipment.
The university has seven schools. They provide remote learning in addition to normal sit-in classroom sessions from undergraduate to Ph.D. levels. Student life is very lively on campus, with over 50 student-run organizations and groups focusing on various social, intellectual, and self-interests.
Universities in Manchester: University of Bolton
Each institution in the UK is indeed unique and have their own distinct charms, therefore choosing a university in the UK is not a simple option. Starting with foundation programs, bachelor's, pre-masters semesters, master's, and MPhil/Ph.D. degrees, the University of Bolton provides something for every student. Not only that but several additional factors will captivate you and make this university an ideal choice for you.
The university has a high level of student satisfaction; according to National Student Survey, it was rated number one. It provides an appealing and comfortable learning atmosphere and a centrated study group with contemporary conveniences.
Manchester Metropolitan University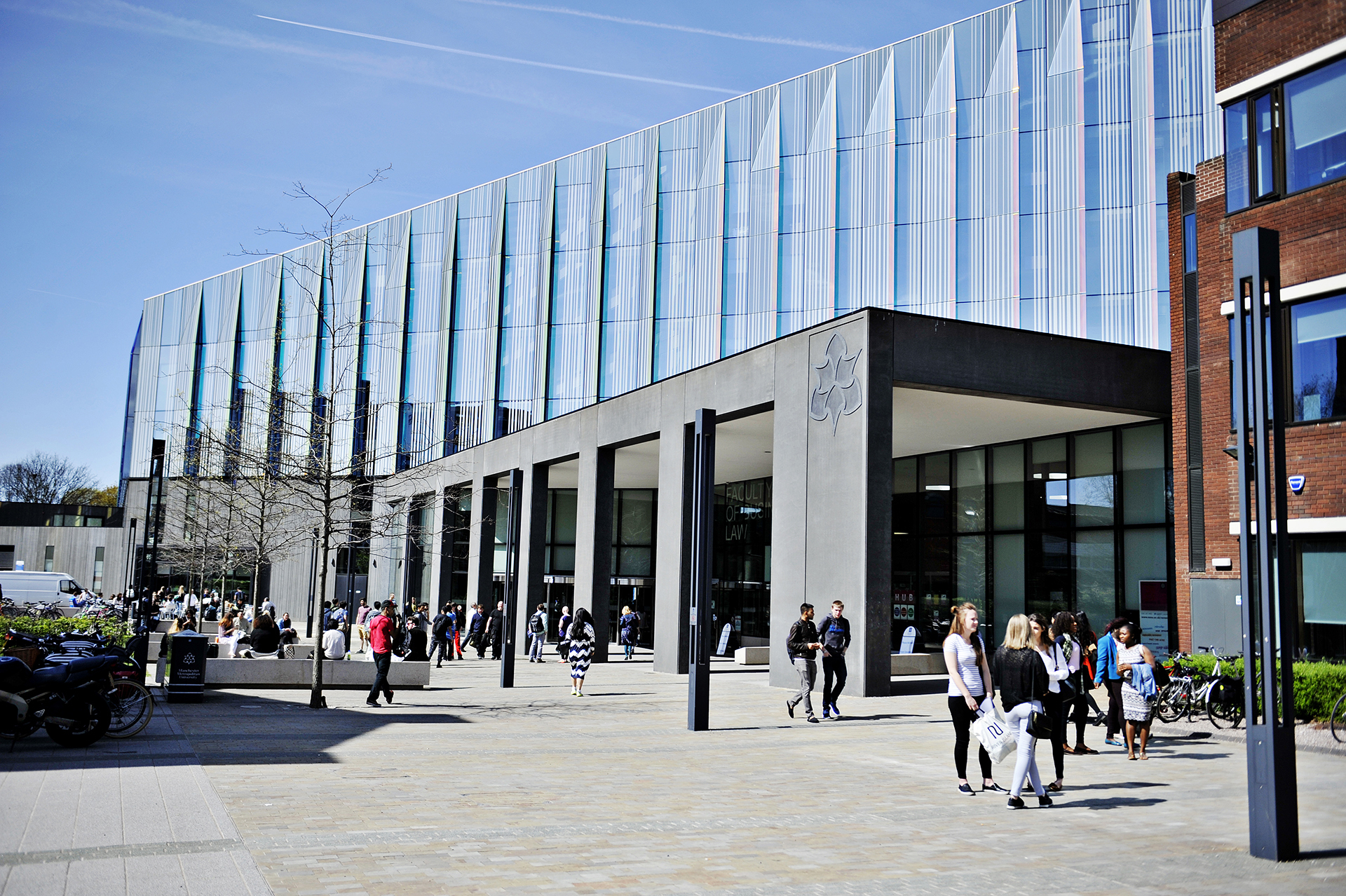 Manchester Metropolitan University, one of the best universities in Manchester is both a public and a private university. The university is one of Europe's largest higher education institutions with a long history that dates back to 1824. With 37,000 students and over 1,000 undergraduate, postgraduate, and professional disciplines, it is one of the premier institutions in the UK. This makes it simple to understand why Manchester is a popular option for students from all around the globe.
Annually, Manchester Metropolitan University gets over 52,000 applications. What is it about this university that makes it so famous? The right blend of contemporary and classic — the university has a distinct vibe that you'll fall in love with the minute you arrive. It is regarded as a hub for artists, offering the best filmmaking, art, graphic design, and illustration programs.
So, how do you choose the best course for you? There is something for everyone with over 1,000 courses and credentials to select from, including over 800 undergraduate courses. It might be tough to know where to start when it comes to taking the initial steps toward your desired field. This is where we step in. Our study abroad experts help you choose the right course from the right university. Book a free counselling session with us today!
Universities in Manchester: The Royal Northern College of Music 
The Royal Northern College of Music (RNCM) is a famous international college situated in the metropolitan environment of the huge city of Manchester that provides programs in classical music and art. It is one of the world's most progressive conservatoires.
The college provides courses and programs that lead to statutorily defined higher education degrees such as bachelor's and master's degrees in a variety of fields of study. The college has a strong reputation for drawing talented students from all around the world. The college offers highly skilled musical instruction and opportunities to students for research and performance.
Aside from presenting over 400 concerts each year, the college is also a thriving live music venue that provides an unprecedented opportunity for students to play frequently in front of public audiences and collaborate with professional artists.
---
Additional Read:
Have a Look at These Top Universities in Edinburgh