Washington, DC has one of the buzzing and most spirited surroundings for its residents. Every street corner and alleyway has a distinct atmosphere. Students living here are determined, engaged, and they are always seeking new opportunities. In Washington, there is an almost limitless variety of activities and places to visit. Studying in Washington at one of the best universities on this list can transform your career as well as you as an individual. So, let's begin the rundown of the top 5 universities in Washington DC.
Universities Near Washington DC: Georgetown University
Georgetown University, one of the best universities in Washington DC is a Catholic, and Jesuit research university. Georgetown University offers a world-class academic experience while adhering to the Jesuit tradition of teaching the full person via exposure to many religions, cultures, and beliefs.
Georgetown University, one of the world's premier academic and research institutions, provides undergraduate and graduate degrees in Liberal Arts, Sciences, International Relations, Law, Medicine, Business Administration, and Public Policy, as well as an increasing number of educational programs and specialized certifications. Georgetown University provides more than 100 programs in at least 40 countries.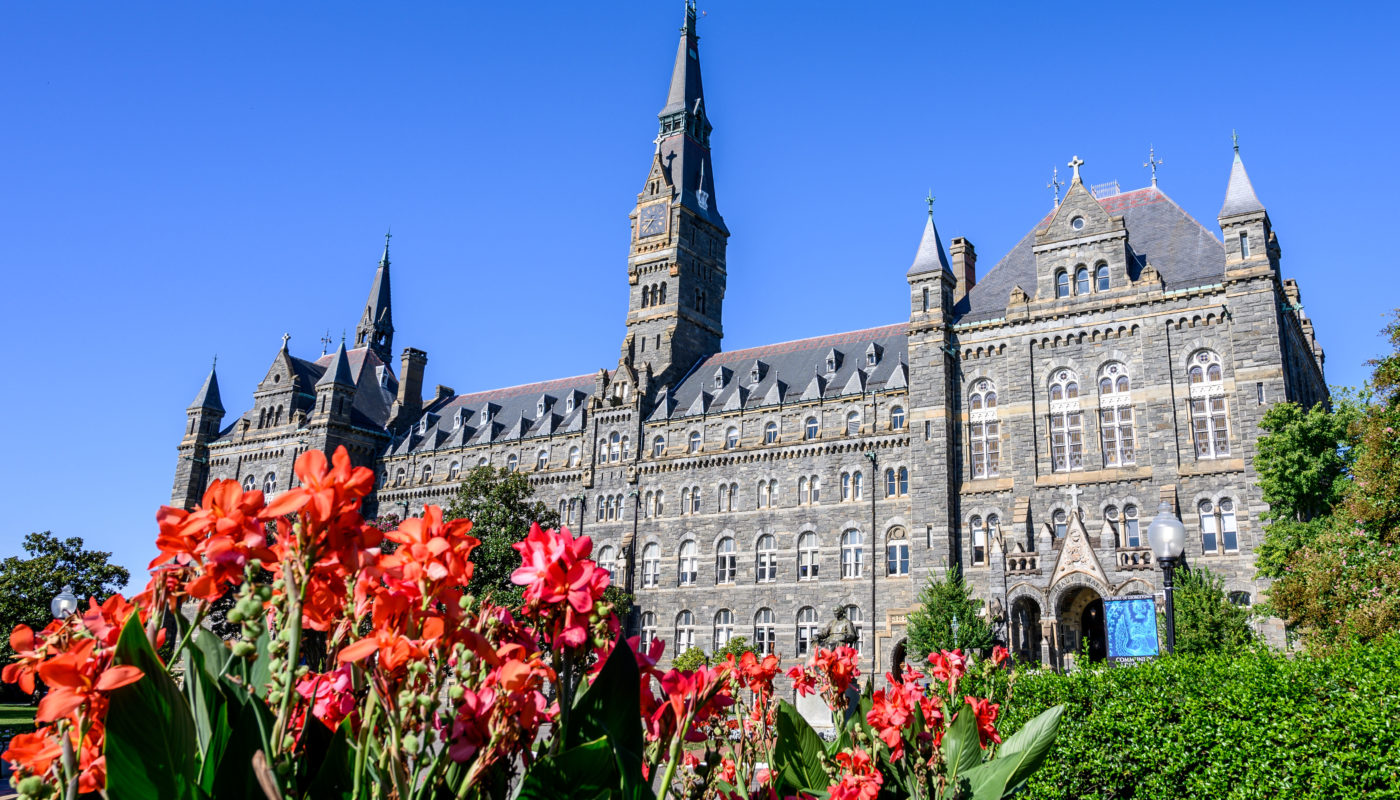 Over half of Georgetown students engage in at least one study abroad program offered by the university. It has almost 17,000 students enrolled, including over 7,500 undergraduates. On-campus, over 200 co-curricular clubs, and events exist, including a diverse range of cultural, intellectual, social, and political groups. Georgetown's location provides students with excellent options both within and outside of America's capital, including close access to museums, theatres, music halls, and notable monuments and sites, as well as internships and community service initiatives.
Universities in Washington DC: Catholic University of America
The Catholic University of America has the biggest college campus in the District of Columbia. The university is recognized by the Middle States Commission on Higher Education and consists of a dozen schools, over 20 research centers, and more than 200 undergraduate, master's, and doctorate programs.
The School of Arts and Sciences is the main school of the Catholic University of America. This faculty, which has 18 departments, provides specializations in over 45 disciplines of undergraduate study, at least 30 graduate specializations, and more than a dozen doctorate specializations.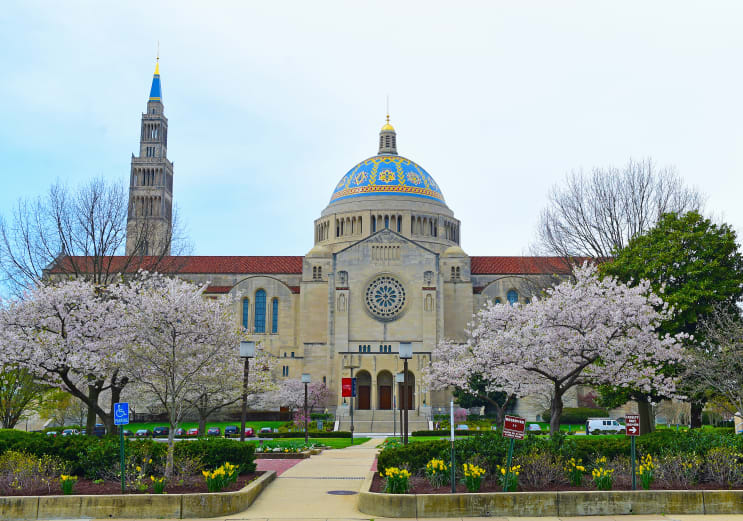 This USA university has a total enrolment of about 6,500 students, including almost 3,500 undergraduates. International students from roughly 85 different countries make up around 7% of the students enrolled. Students may live on campus in a variety of places, including classic resident halls, suites, and apartments. The university recognizes over 90 on-campus student-led clubs and organizations, and campus events include concerts, theatre performances, 5k races, open-mic nights, and more.
George Washington University
Universities Near Washington DC: The university has multiple colleges and institutions and provides a wide range of undergraduate and graduate degrees. Its primary purpose is to translate ideas into effect and so change people and the world.
George Washington University is renowned as a top university for internship possibilities for students, a trait that has been highlighted by The Princeton Review for many years in a row. Because of its prestige and location, George Washington University provides students with over 12,000 internship possibilities, and at least 70% of students have done internships.
George Washington University has a total enrolment of over 26,000 students, with over 11,000 undergraduates. On-campus, George Washington University has over 450 registered student activity clubs, providing several possibilities for both graduate and undergraduate students to get engaged and active, engaging with other students around a similar cause, interest, or experience.
American University
Universities in Washington DC: American University is situated in Washington, DC's northwest quarter. The university is dedicated to its history and legacy of service to society. Their goal is to broaden, utilize, and enhance knowledge.
As statistics show many notable politicians and journalists have graduated from this university, bachelor's degrees, post-baccalaureate certificates, master's degrees, and doctorates are all offered at the university. The most celebrated programs by the students on campus are in the Social Sciences and Business.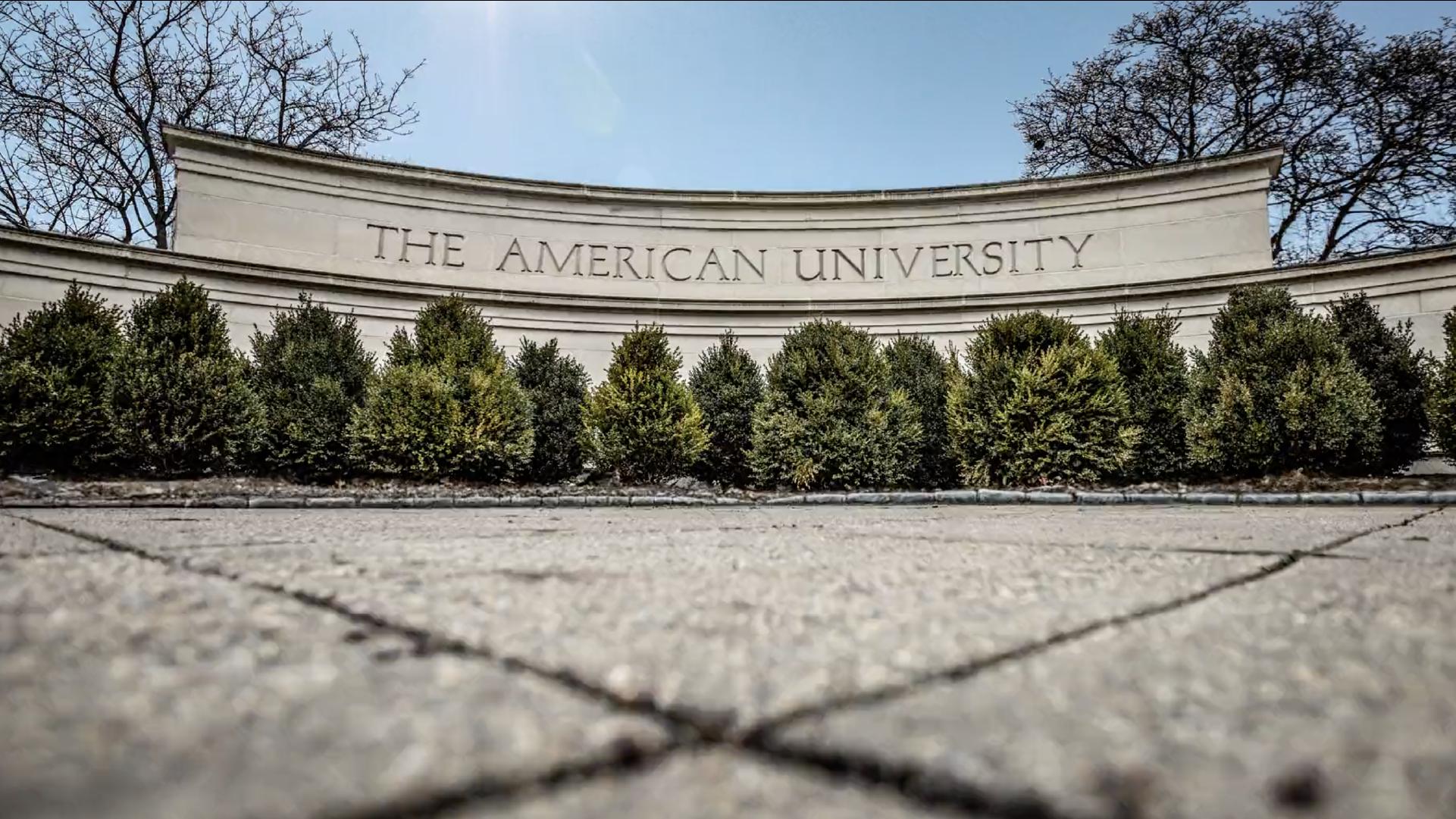 American University's position among major universities with admirable faculties and academic programs anchored in the arts and sciences is assured by its unwavering dedication to die-hard excellence in student education. However, its distinguishing trait, which is unique in higher education, is its ability as a national and worldwide institution to transform thoughts into action and action into service by promoting the arts and sciences, communication, business, law, and international service.
American University has around 7700 undergraduate students, many of whom live on campus. Over 200 clubs and student groups, including extracurricular activities and club sports, are available at AU. The university also has an extremely active Student Union Board that coordinates the many activities hosted on campus annually.
Universities Near Washington DC: Howard University
Howard University is situated near McMillan Reservoir in Washington, DC. The university's 250-acre campus, located in the city's Northwest Quadrant, includes notable historic sites such as Andrew Rankin Memorial Chapel and Frederick Douglas Memorial Hall. There is a big central quad, as well as tree-lined roads and other minor green spots on campus.
Howard University Washington DC provides bachelor's, master's, and doctorate degrees in nearly 65 disciplines of study. The university is well-known for its Healthcare, Theology, Art and Design, Music, and Theatre courses, but the main programs on campus are in communications and business. The university is made up of 13 colleges. It offers a high-quality learning environment at the undergraduate, graduate, and professional levels.
Howard University has nearly 6,800 undergraduate students, many of whom live on campus in the eleven resident halls. Over 200 clubs and student groups, including sports clubs are sponsored by the Howard University Washington DC.